Started the dismantle on the OSF upright on the Boxster but the wheel seems welded to the hub - no amount of blows with a rubber mallet would shift it - so plan B, we'll do it with the wheel on then!
Began with undoing the top nut - crows foot wouldn't fit in the gap so used a 21mm spanner and 7mm hex - it started to undo OK after an overnight soak in WD40 but the spanner just didn't have enough purchase on the nut for last few turns.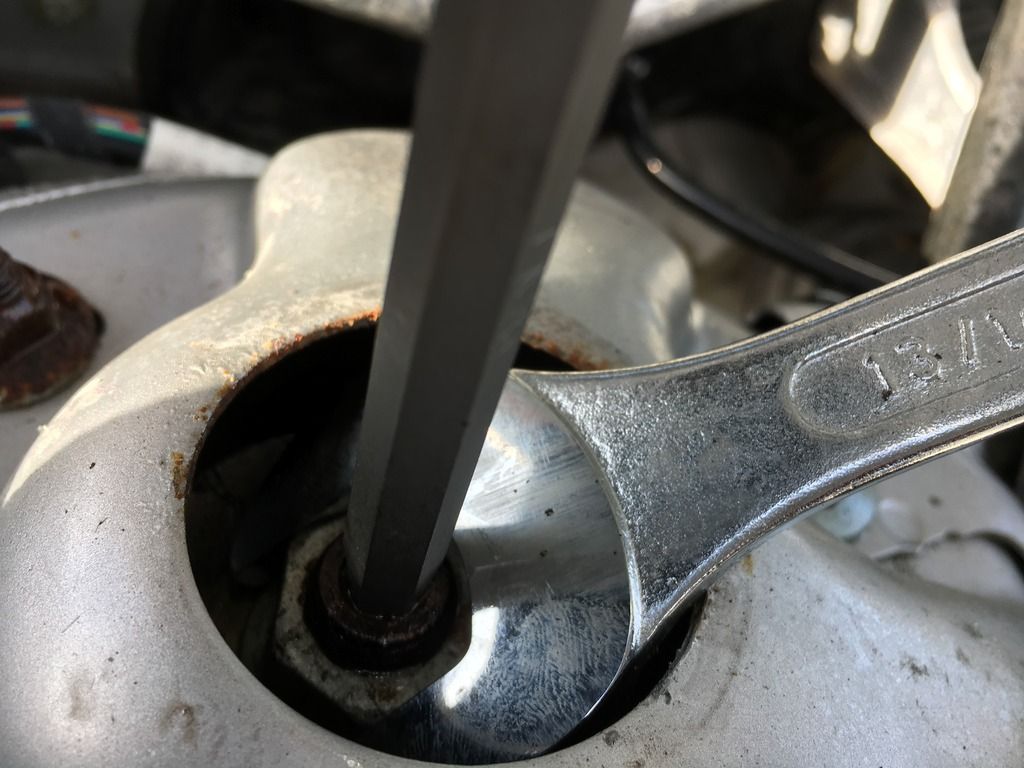 Plan C. undo the top mount from the car and compress the strut to get better access for spanner and hex but needed the spring out of the way first - hacksawed through the broken spring to get the spring out of the way and hey presto, compress the strut tied it down with rope and it came off a treat!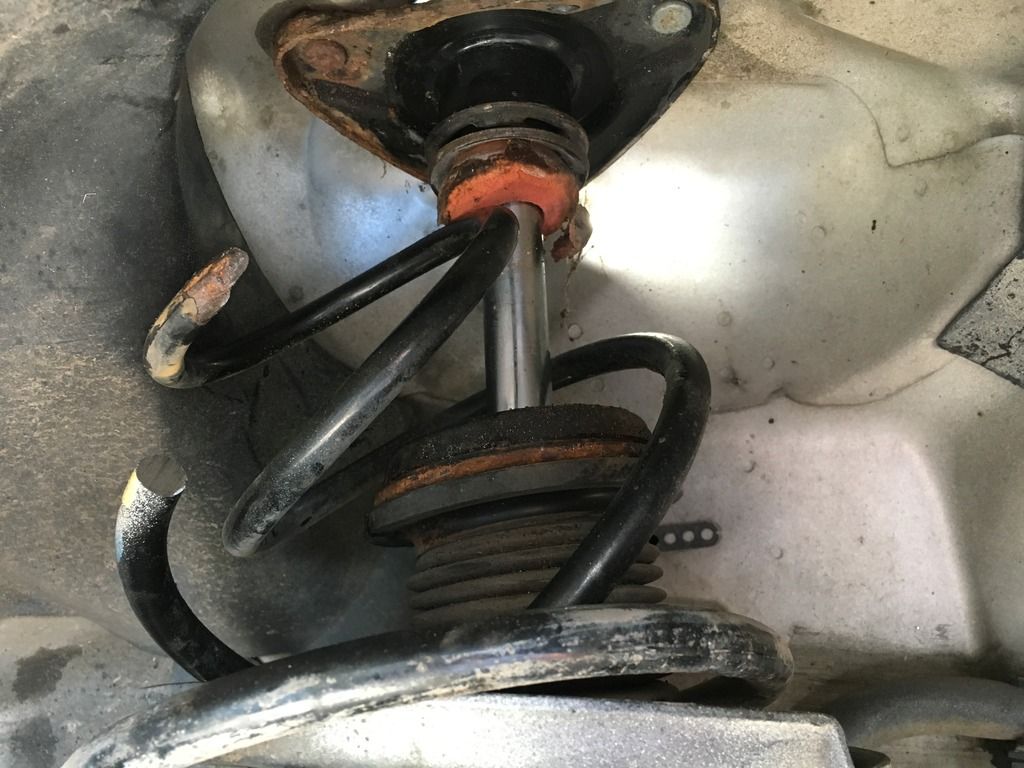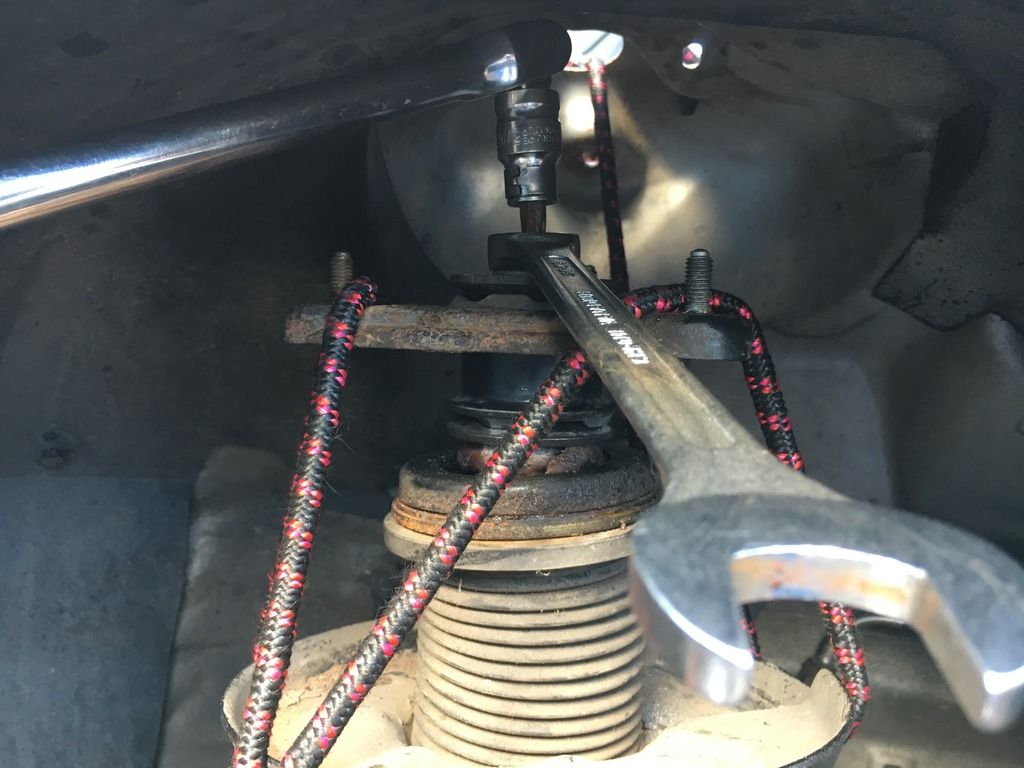 Top mount rubber looks in very good order, only a bit of surface corrosion on the top mount itself.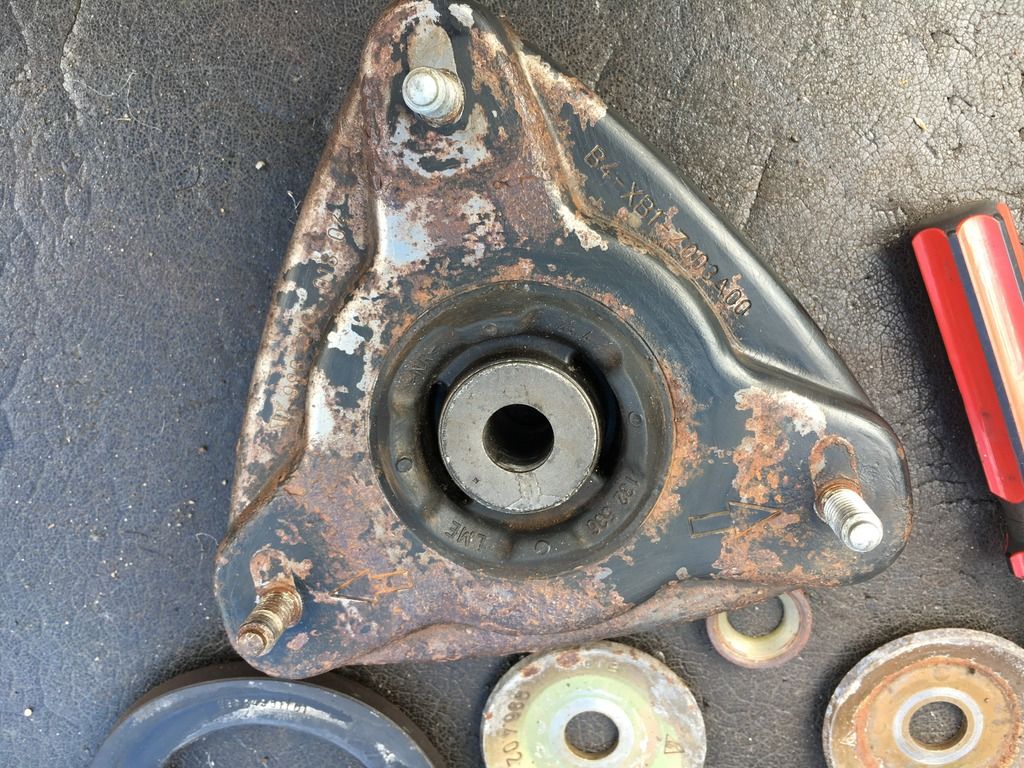 Top bearing also really smooth so dismantled all this and cleaned it all up. Top mount is currently in rust remover ready for a paint job.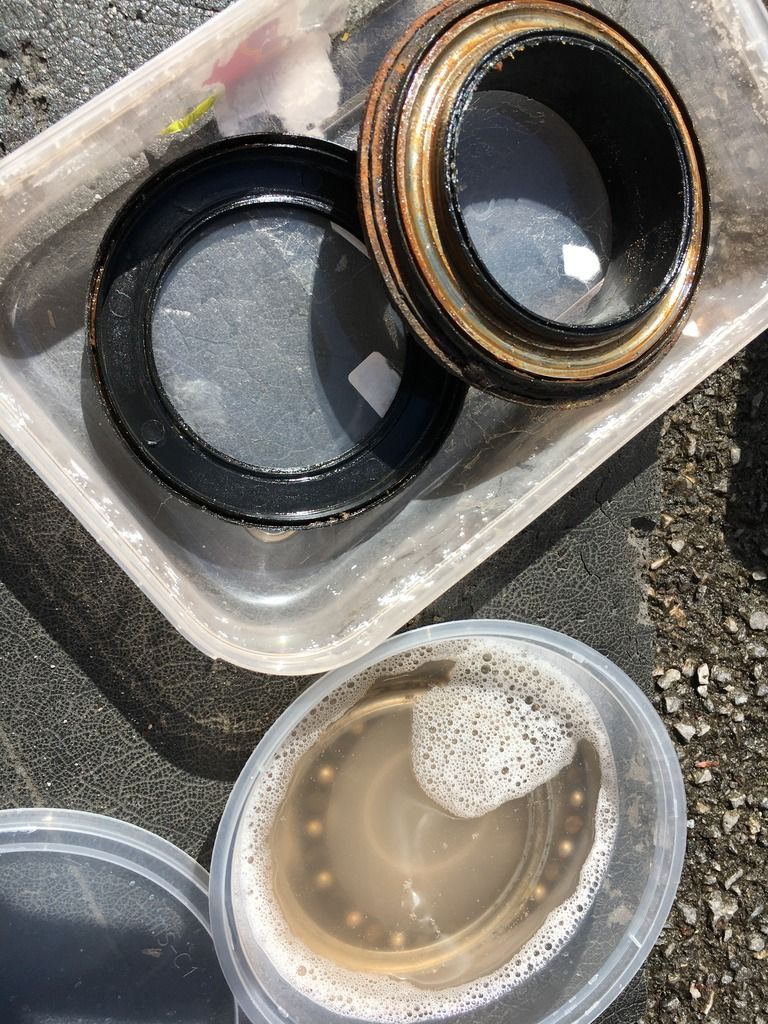 New H&R springs arrived this afternoon and they look superb!! Cant wait to get these babies on the car

Just the new bump stops to arrive now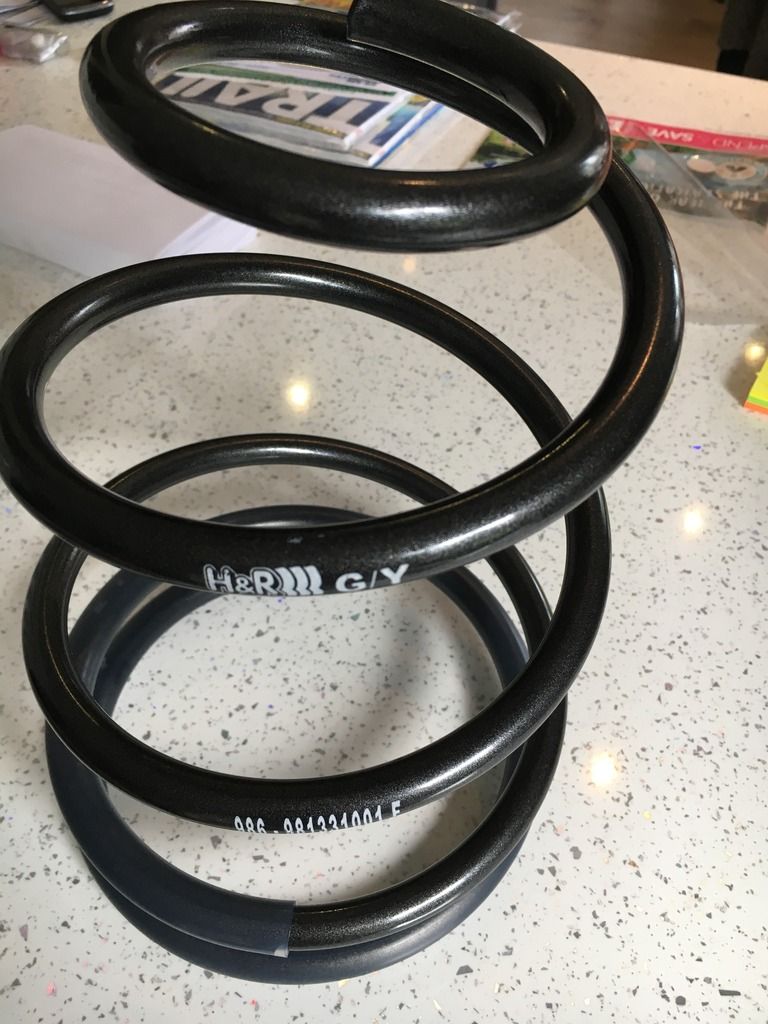 Donington calls this weekend so it'll be Monday before I get much more done…