Not for Purists.
After two years of basically only driving my 944 to the MOT station due to other projects I've decided to part with my beloved 944 after more than 9 years of ownership. Now that I've got my campervan done there's little chance it'll get any more use this year...and that's a tragedy.
Car has been garaged my entire ownership and hasn't seen winter roads in 8 years. It comes out for spring and summer. I used it as a daily for a couple of years but decided it was too good to expose to salty conditions.
It needs a home where it'll be appreciated, driven a lot and thoroughly enjoyed. If you're looking for a sorted and well loved 944 with extra oomph then this may be for you. I wanted the most I could get out of a 2.5 using subtle, reliable improvements. And it's proven just that.
The engine is an 87 low mileage 2.5 16v that has been refreshed and upgraded. I saw it running before buying it complete from a car being broken with less than 60k miles. The original 8v motor and various parts come as spares so it can very easily be returned to numbers matching stock.
Many parts of the engine and under carriage have been powder coated during an extensive refresh of the car at 204k miles. So almost everything is new or refurbished.
It's 33 now so condition is everything. Don't be dissuaded by the odometer. This is not a high mileage tired rusty old sports car.
Suspension has been upgraded with adjustable damping SPAX setup with CNC machined adjustable top mounts. Lowered on the spring plates at rear and on SPAX lowering springs up front. The car sits perfectly now and handles wonderfully. I've had it on Brands Hatch a couple of times but it's not a stripped out track car.
The interior is original and unmarked burgundy pinstripe and half leather. No side bolster wear. Dash is not cracked. Original Porsche matts and handbook plus extensive history and original bill of sale from AFN.
Electric windows, mirrors and sunroof. Electric drivers seat. Working LED clock. Sunroof panel cover.
Odometer has recently had a new tooth gear fitted as it failed just before going to winter hibernation.
Front end is Polybushed with uprated front anti roll bar from a turbo. New powder coated steel wishbone conversion with new ball joints - powder coated alloy ones come as spares. Front Wheel bearings replaced. Four wheel alignment done.
All four original callipers have been refreshed and painted, and the fronts have Hel braided brake lines fitted. The one thing I sometimes need to do each spring after hibernation - free the brakes from lack of use, after which they work well - regular driving will solve this. Otherwise it fires up, idles with a lovely rumble and is ready to roll.
Car is running 1986 16" Turbo Teledial rims with good performance road tyres with deep tread.
Before installation, the engine was refreshed, balance shafts resealed and full Ventillier loom fitted to 16v ECU with performance chip. Leads, coil and many sensors are new. All belts and rollers were replaced less than a few hundred miles ago and re-tensioned last year. They're still new...
Clutch was lightened and balanced with new friction plate and thrust bearing. Gearbox is excellent. A short shift lever is included.
New main oil, balance shaft seals and gaskets done. New turbo head gasket included for next refresh (no evidence of it needing to be done). Cam chain pad was checked and deemed not in need of replacing.
Alternator has been rebuilt. Power steering pump refurbished. Steering shaft bulkhead bearing has been replaced.
New Porsche Club GB coolant expansion tank, radiator, water pump and thermostat fitted.
Refurbed green injectors.
Spare original 8v engine with original engine loom, intakes, air box etc and many other parts, including Turbo head gasket are included as well as a set of new rear brake discs.
Parts such as head and intake have been powder coated yellow.
Headers have been mildly port matched. S2 Exhaust manifold has been wrapped.
Intake is an S2 setup with bigger S2 throttle body and Ramair cone filter on enlarged intake hoses to improve breathing. The standard S intake is a weak link, much like the 8v original one. The S2 intake makes a massive difference to performance and the induction noise is intoxicating. It's easily running much more than stock.
Exhaust is polished stainless Dansk Sports with custom straight through middle section. Soundtrack is roarty but not loud. Consequently, I never ever use the 90's Kenwood CD player, but it does work as does the clock. The only dial not working is mpg, but we don't buy these cars for fuel economy do we?
At 33 years old you can expect a few minor marks to the body but as you can see, it's a great car.
I've probably forgotten stuff - if there's something you want to please drop me a pm.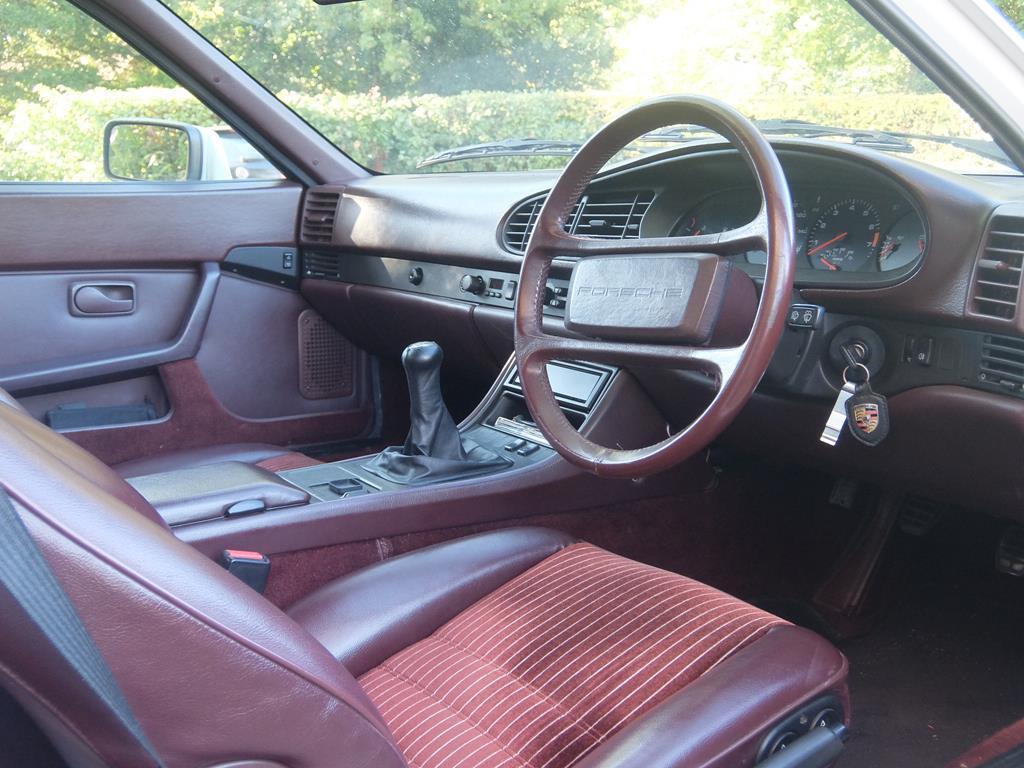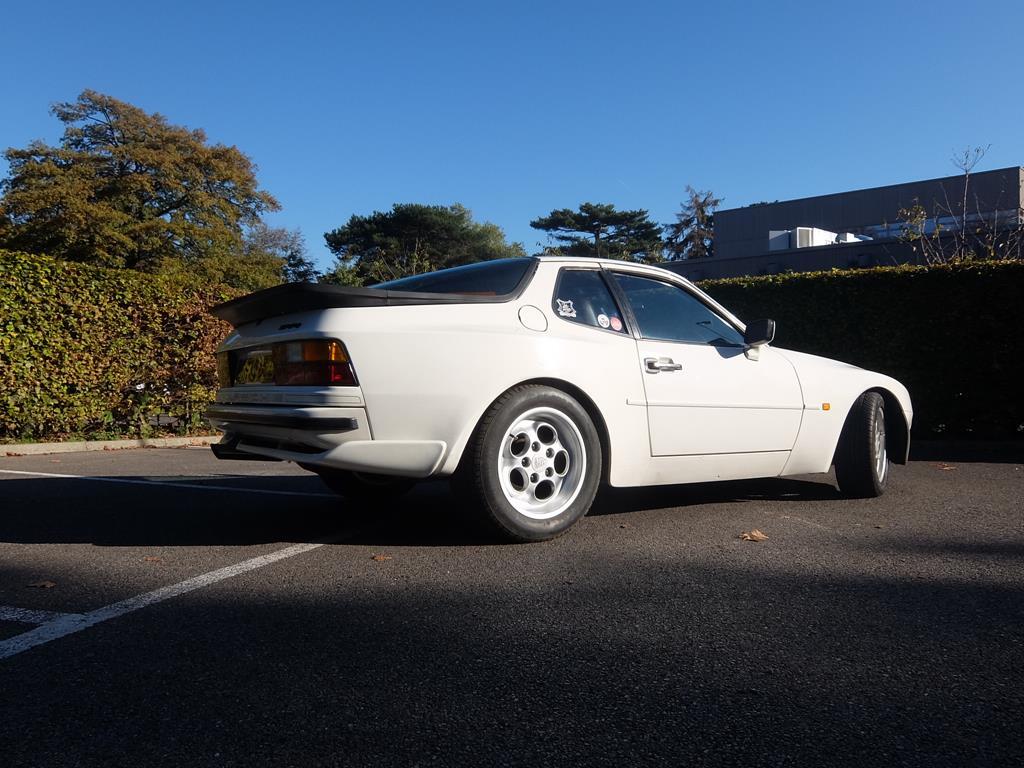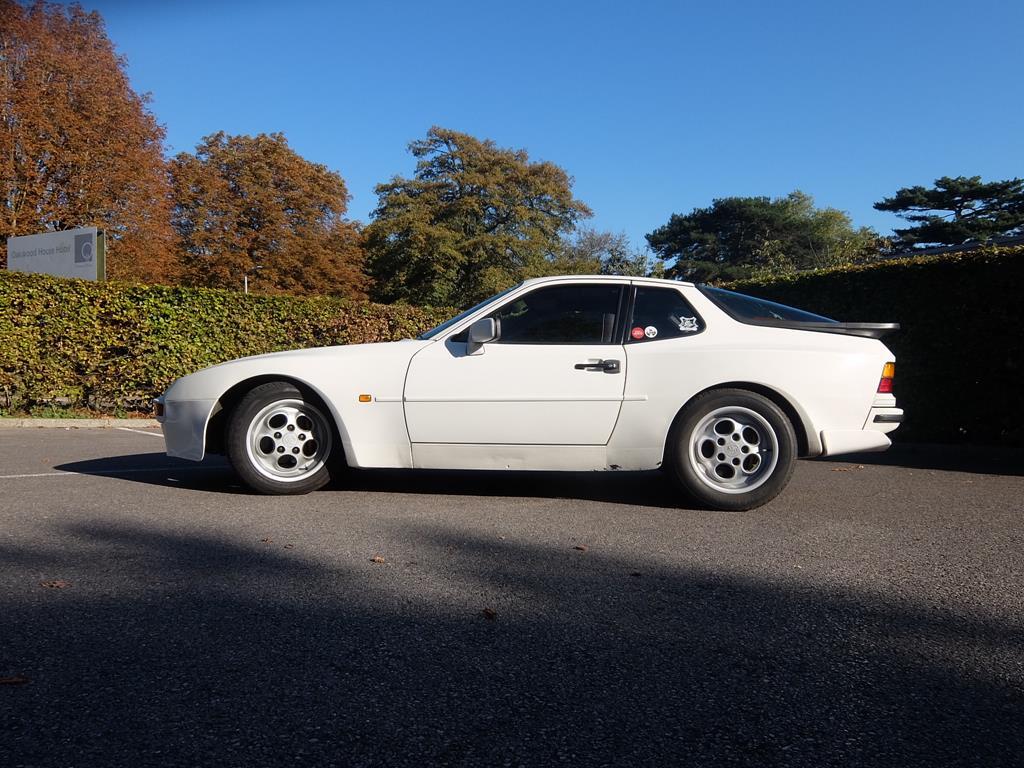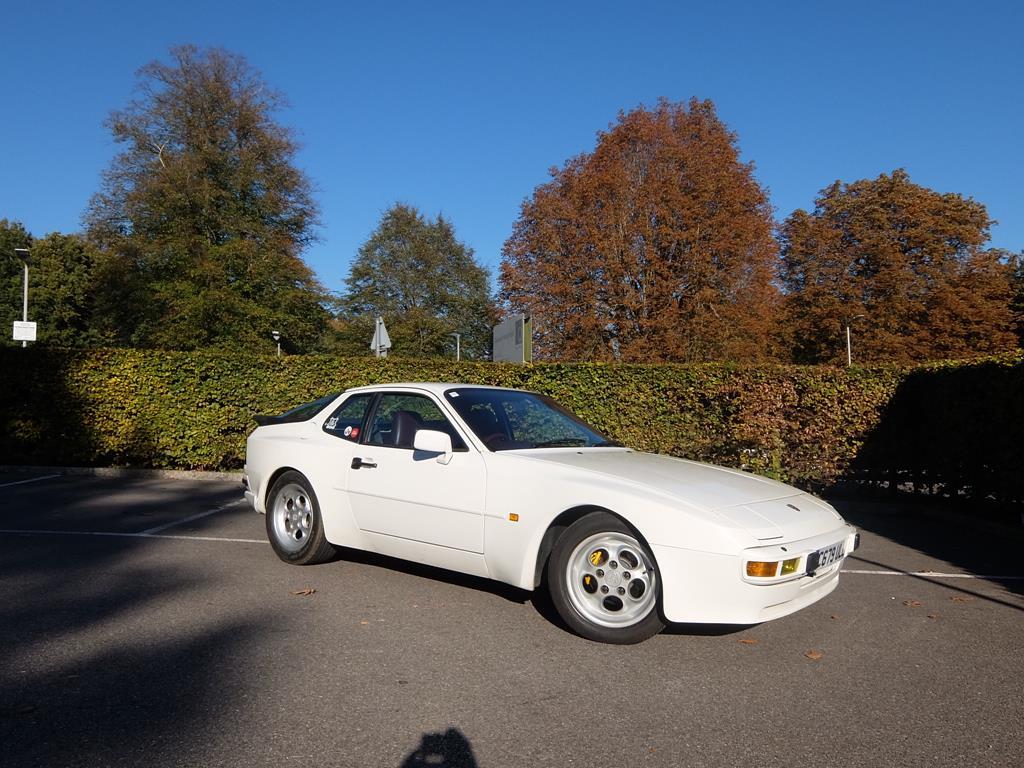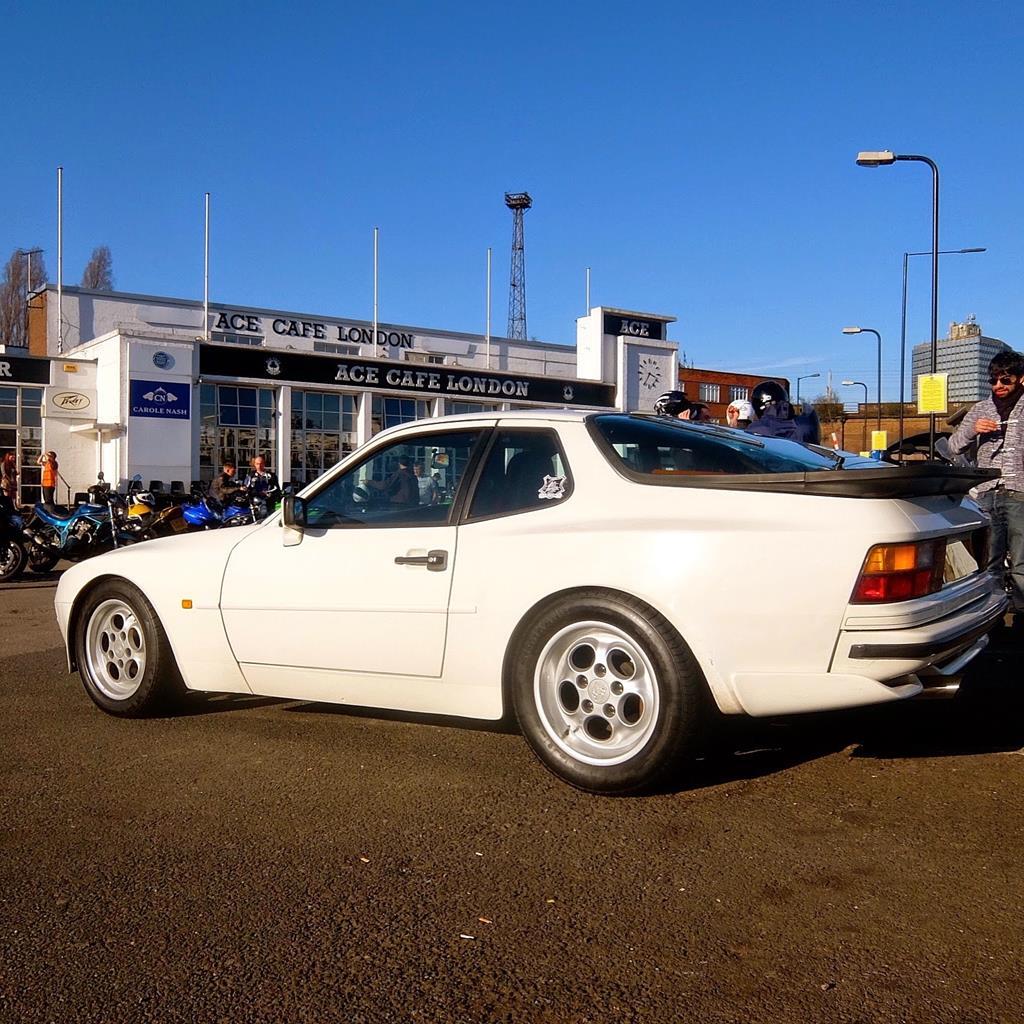 If you want a seriously sorted 944 2.5 16v that's thrilling to drive, contact me for more details and to arrange a visit. Please no time wasters, serious enquiries only. Car is located in Kent.
MOT valid until 15th June.
Price £6950