Porsche
enthusiast
wanted!
...to own my old 1983 911 SC Coupe which is going to have to be sold as a result of house move. A few details about the old girl:
* UK car, RHD;
* Blue-grey;
* c. 178,000 miles on the clock;
* 3.0 litre engine;
* Manual gearbox;
* Simply got parked up at a point when combination of company car, downturn in earnings and young family meant I couldn't justify the expenditure of keeping it on the road;
* No
known
mechanical problems at the time of parking up;
* Big pile of bills/history (including complete history of owners and registrations);
* Rust coming through in a number of places - needs work (and some curious bubbling on the front bumper, but it had that when I bought it - probably needs stripping and respraying);
* One very small dent on the rear near-side wheel arch;
* Since 2003 the car has sat under the car port protected on 3 out of 4 sides and with a 911-specific cover over the top to protect it (this will of course also come with the car);
* Recently spent time freeing off the brakes and now rolls back and forth OK, but haven't tried to turn the engine - simply not had time;
* Would probably suit a rolling restoration, but definitely needs a good bit of TLC in the first instance.
Overall, a wonderful car to drive and one that will almost certainly appreciate in value. All complete, but a bit tatty. Has a significant amount of history including full list of owners and registrations from day 1. All major servicing and work done by Chapelgate Porsche when it was on the road. In marketing terms I guess it would be described as "barn-find" condition.
Will be sad to see her go, but I think now is the right time for someone else to look after her and give her the next lease of life.
Selling this (and a partially dismantled 924 Lux - advert and a few photos to follow, hopefully next week) as the house that we are moving to (some 300 miles away) does not have any solid, secure storage yet - that will probably be 12 months away at least, but the money from their sales will be put aside for another Porsche then

OIRO £22,000 (feel free to offer significantly more
)
A few images attached, but I do have more (and those attached in higher resolution) should you be interested. Also happy to answer any more questions.
Car is in Hampshire and best contact is via email in the first instance:
trevor@teesandbees.org.uk
Attachment:
911SC #01.jpg [ 219.09 KiB | Viewed 1432 times ]
Attachment:
911SC #03.jpg [ 161.41 KiB | Viewed 1432 times ]
Attachment: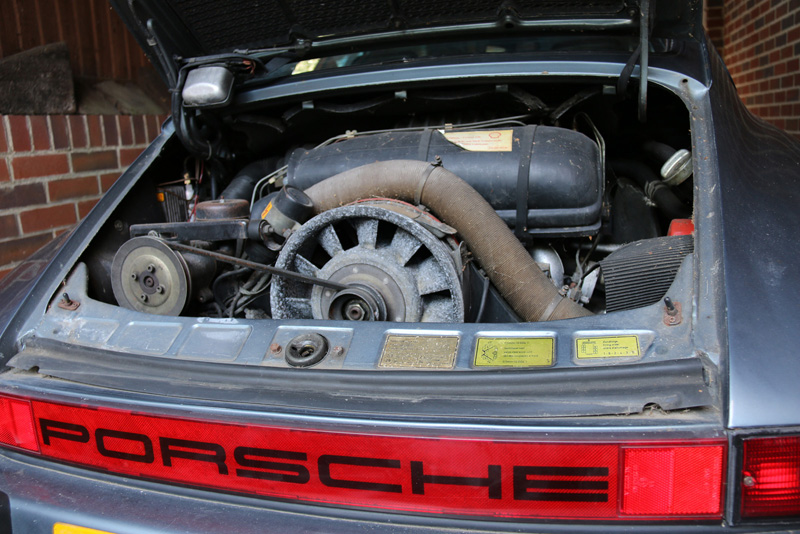 911SC #04.jpg [ 218.44 KiB | Viewed 1432 times ]
Attachment:
911SC #05.jpg [ 181.69 KiB | Viewed 1432 times ]
Attachment:
911SC #06.jpg [ 184.94 KiB | Viewed 1432 times ]