1985 (C reg) Series 2 2.5 litre Porsche 944 LUX, 160,500 miles
Black on Black with Porsche Script Interior
Rare Factory Fitted Limited Slip Differential (Option code 220)
Rare Sunroof Delete (no leaky sunroof and less weight up top)
15 inch staggered (7 and 8 inch) Fuchs wheels (As fitted to the 911 2.7 Carerra RS - worth £2,000)
Porsche Scrip Door Handles (worth £300)
Work done to car in last 4 years:
Replacement 98,000 mile engine fitted in 2013 (at 146,891 miles (so now at 111,609 miles)
Clutch replaced with uprated Sachs spring version in 2013
Gearbox and Limited Slip Differential rebuilt (in last 3 months)
Refurbished power steering rack and pump fitted (in last 3 months)
New steering control rods fitted (in last 3 months)
Full Only944.com Short Shift Kit fitted (handle through to box)
Sills, and structural rust repaired and repainted by Daytona Coachworkx in 2015 (£1,018.91 excl VAT). This work also included repainting the side bump strips and front light surrounds.
Brake calipers overhauled and EBC sports discs and yellow stuff pads fitted
Goodridge braided brake lines fitted
ATE 2000 brake fluid (changed in last month)
New handbrake shoes fitted and cable adjusted
Full manifold back stainless Steel Dansk exhaust system
New OEM water pump fitted Jan 2017
All belts and rollers refreshed Jan 2017
All front engine seals renewed Jan 2017
New OEM Porsche alloy lower control arms (with ball joints) fitted
New ignitions parts fitted (Coil, Distributor, Rotor Arm, Ignition Leads, Spark Plugs)
Fuel injectors sonically cleaned
New Air Flow Meter
New Bosch Fuel Pump
New Meile fuel filter
New OEM in-tank fuel filter
New fuel tank strap fitted
Starter motor rebuilt and refurbished with new bushes
Idle control valve cleaned
Inlet manifold gaskets replaced
Newish set of TOYO CF1 tyres (3 years old) with loads of tread
New wheel valves (2017)
Uprated 25.5 mm Front and 18mm Rear Anti Roll Bars fitted with new OEM bushes (original bars included in sale if wanted)
New rear 3-point static seat belts professionally fitted by Quickfitsbs.com
ECU chip upgrade fitted (original included in sale)
4 degree ignition advance key fitted (original key included in sale)
Throttle response cam fitted (original included in sale)
Various interior trim parts fitted replacing broken/degraded items
Screen washer system overhauled and cleaned
MOMO Competition steering wheel fitted
Drivers seat back replaced with sourced matching passenger seat back so bolsters are not worn at all (see pictures)
Improved (Osram Nightbreaker) halogen bulbs fitted (much better than standard)
Rear hatch seal replaced with OEM replacement
Rear hatch pins replaced with uprated stainless steel pins and vinyl pin seats
New battery fitted (Bosch Silver) – 4 years old
Mobil 1 Oil used
Most of the major mechanical work has been carried out by Porsche specialist Porshacare Ltd. All receipts available. Matt at Porschacare considers this to be a well sorted 944 LUX. Feel free to call him and get his opinion direct (mobile 07572 555 076).
New MOT (24 May 2018) - Clean with no advisories
This car has been my rolling restoration project for the past 4 years and I have concentrated on bringing the car up to full mechanical health. The car starts on the button, emits no blue smoke, and runs really smoothly. The refreshed and enhanced ignition, engine management/performance improvements, and rebuilt gearbox and LSD mean that you will be unlikely to find a better running and driving 944 Lux, and as a 1985.5 car it has the lightness and agile narrow track of an early 944, with the improved interior of the later cars. The car is reliable in hot and cold starts. The major mechanical jobs have been done on this car. The only job in the foreseeable future are that the belts and rollers will need to be done in Jan 2020 as advised by Porsche (3 year intervals).
I have ensured the car is structurally sound with the sills fully repaired and repainted by a well respected coachworks specialising in Porsches. There are some smaller cosmetic flaws that do need doing to bring the car up to pristine condition, as follows:
The area around the rear licence plate lights has localised rust
The front passenger site wing and valance has a small area of damage and scraping
Minor dent to drivers side rear quarter
Stonechips to front and wing mirrors
Localised lacquer damage on the bonnet
Minor surface rust to one of the front strut towers
I have removed the fog lights from the front valance as they were corroded and I wanted to replace the front valance with a non foglight version (OEM used part sourced and included in the sale – worth £120). OEM Hella foglights are still available to buy new and are simple to fit. All wiring and interior switches still in place.
I have had the above work required quoted for and it would amount to approximately £1,500 plus VAT. The price reflects this, as with this done it would be the one of the best spec'd, best condition, and best driving 2.5 litre 944 Lux in the country.
I have redacted the number plate from the ad photos to avoid fraud. I am looking to retain the current number plate on the car which is non-original. The car will be re-registered with the UK C-reg plate.
As a point of interest the car was originally delivered to a dealership in Hong Kong in 1985 and must have been brought to England when Hong Kong was returned to China. It was a rare highly spec'd car at the time before the Turbo was released.
Price: £8,950.
Contact Duncan on 07711636285 or pm me for more details.
The car is in North Hertfordshire.
Proof of insurance required before test drive.
[img]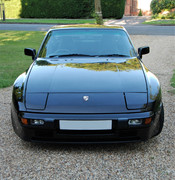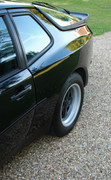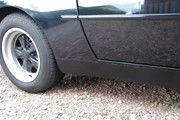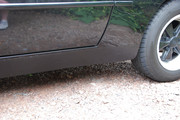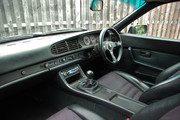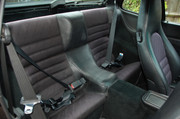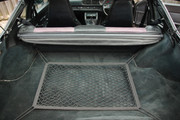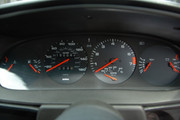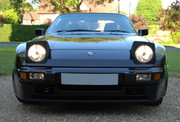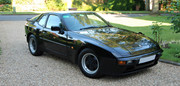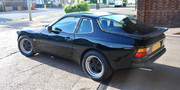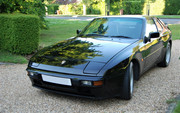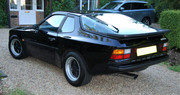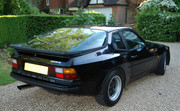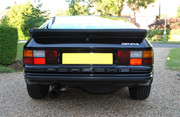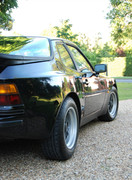 [/img]