- 944 Turbo 250bhp
- Bridge Spoiler
- No rust, extensive recent maintaince (£6,000 spend)
- 125,000 miles

If you're looking for a 944 this is the exact model to get - 250bhp Turbo, guards red with linen leather interior. Spent quite some time looking for a 944 and this one drove the best by far. I've spent nearly £6000 in the past six months getting everything mechanically right - all done at a Porsche specialists. The car has no rust that I can see (including inside the sills) and is cosmetically good, with mostly original paint that looks fantastic. Some chipping to the front (as you would expect) and I think the n/s rear quarter has been painted at some point but I can see no evidence of accident damage. Interior is good, no cracks on the dash, clock works - only issue is some marking (but no rips) to the drivers seat bolster. All electrics work, even the aircon blows ice cold.

The car sailed through it's last MOT with no advisories, which expires 10/2018. Car is kept garaged at all times. Currently at

I'm selling because as awesome as this car is, I spend all my time driving in central London or on long motorway trips that just don't suit this car. It's a proper sports car where as I need a GT, so I may also consider a p/x or swap for a very good XJS or 928.

I recently did over 1000 miles in a week and the car didn't miss a beat. I gave my Porsche specialist (RGA in Vauxhall) the remit of fixing anything that needed it (I've had lots of classics over the years and I like them to drive & work properly). The car has a huge receipts folder of meticulous ownership going back to the first purchase, however some of the servicing has been self done by previous owners so the service book isn't stamped up fully, but the car has so many extensive receipts & records that this didn't bother me. I had the car fully serviced by a Porsche specialist in May of this year.

This is a fantastic car but I am in no rush to sell (prices continue to rise as well), so no silly offers, no joyriders (if you want to test drive the car I'll need to see proof that you are insured to do so) or tyre kickers. This is a totally honest ad as I'm not in the trade.

Total list of works carried out (at Porsche Specialist except radio) in the past 6 months:

- Full service (@121665 miles)
- New exhaust manifold gaskets (big job)
- Welded cracked crossover pipe from Turbo
- Front & rear discs, pads, dampers & sensors
- Front brake piston seals
- New handbrake shoes & springs
- Brake fluid change
- New clutch master cylinder & flexible hose
- New fuel gauge
- A/C compressor reconditioned & system regassed with new O rings
- New HT lead, coil to distributor
- New air intake bellow
- New O ring seals on wastegate and turbo cooling pump
- Realignment of suspension, reset of engine to ensure correct running and various other small jobs.
- Kenwood DAB radio + professional fitting (original radio included in the sale)

Total cost of works £5,745

Car also has a Porsche certificate of authenticity and an extensive survey by a Porsche specialist a few years ago.

£15,995
Attachments: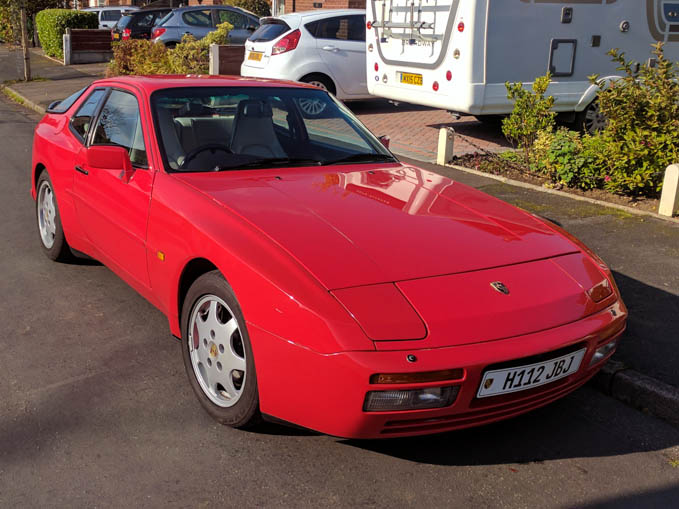 IMG_20171015_132349.jpg [ 111.39 KiB | Viewed 3412 times ]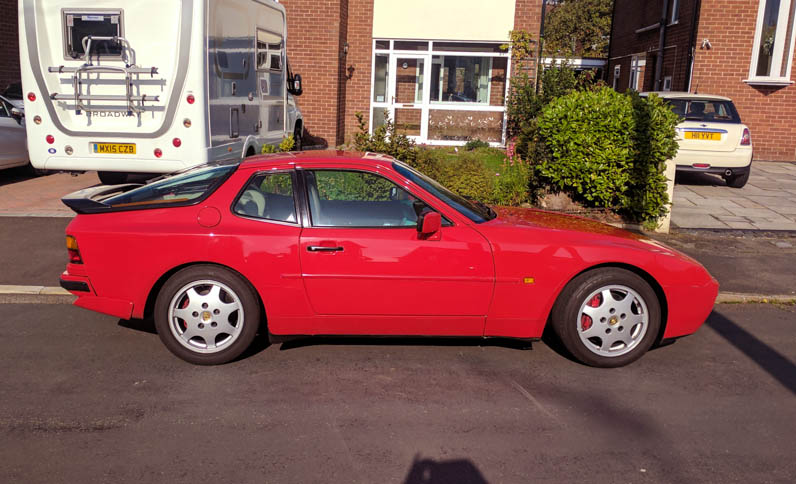 IMG_20171015_132338.jpg [ 121.47 KiB | Viewed 3412 times ]
IMG_20171015_132331.jpg [ 118.12 KiB | Viewed 3412 times ]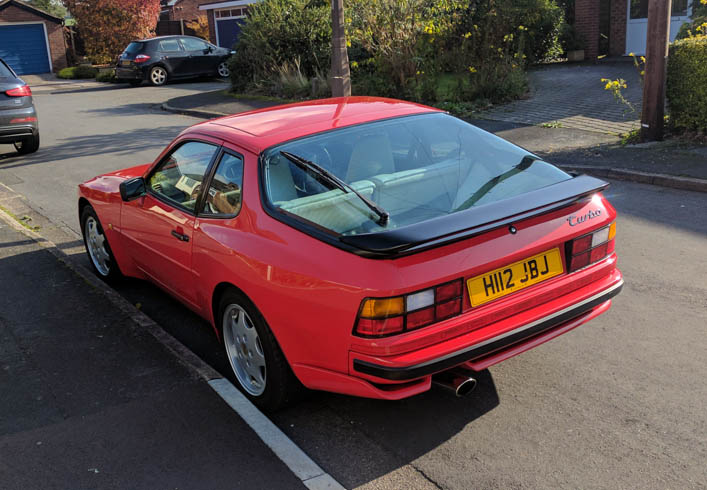 IMG_20171015_132322.jpg [ 113.73 KiB | Viewed 3412 times ]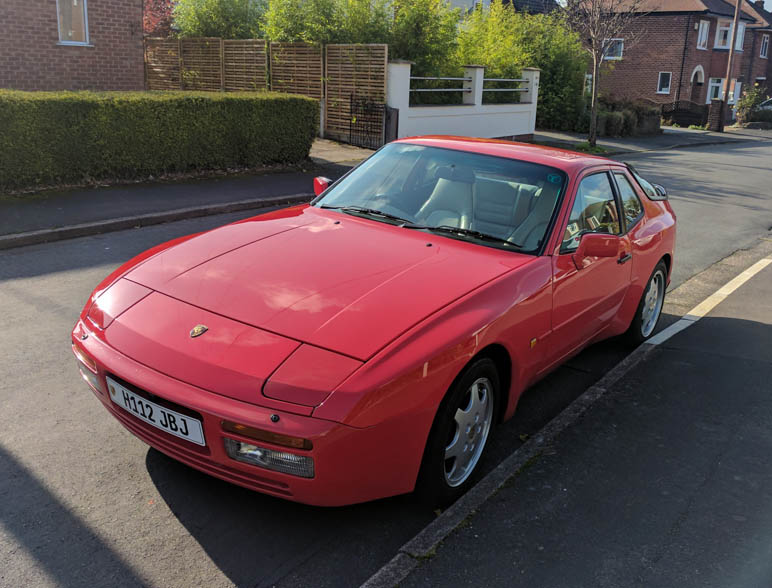 IMG_20171015_132314.jpg [ 120.68 KiB | Viewed 3412 times ]
Last edited by zuider_zee on Tue Feb 20, 2018 6:01 pm, edited 4 times in total.