Shortly after replacing the hatch seal I noticed that one side of the hatch wasn't staying shut. After a journey I would find it slightly open. It could be shut again by pressing down hard but could be pulled open again with not much force.
Taking a look with some of the guys at the club meet it seemed that the pin was quite worn and could do with being replaced. I ordered a couple of new ones from my friendly neighbourhood OPC for a little under £10 (not a bad price but then they are just two oddly shaped bolts).
Attachment: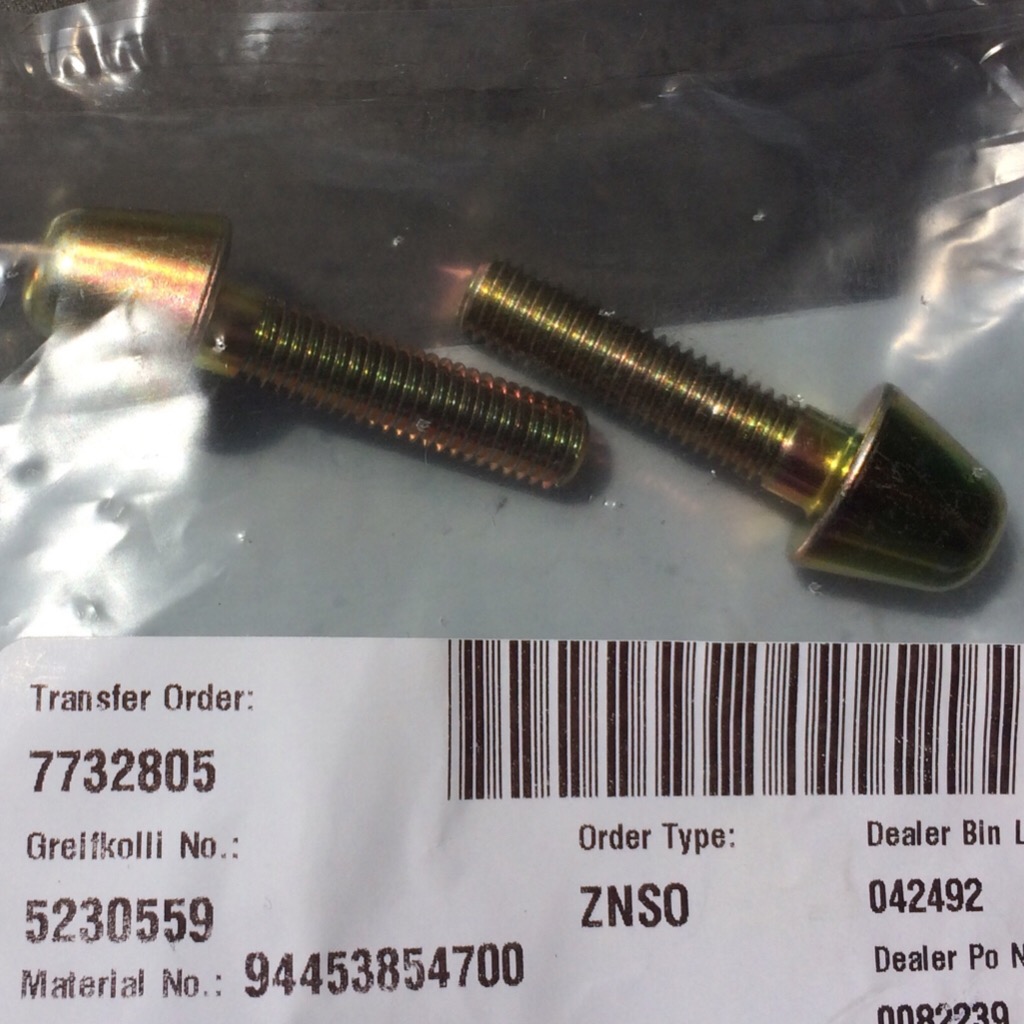 IMG_9159.JPG [ 205.87 KiB | Viewed 4506 times ]
A bit of WD40 and the old one came out to be replaced with the new one. The hatch seemed to shut and resisted being pulled open but I thought I would reserve judgement until I had driven the car as I expected it would need some adjustments before it was perfect.
Attachment:
IMG_9160.JPG [ 88.05 KiB | Viewed 4506 times ]
Sadly after driving the hatch had come open again on the same side. I figured I might need to remove the latch and give it a clean up. Possibly it even needed replacing (is the worn pin a sign that it was not lined up with the latch and maybe damaged it?).
Anyway I came to check it again but this time I couldn't open the hatch at all! I could hear the werrr of the motor but it was quieter and didn't sound right. Some investigation inside the boot and can see that what I now know is called a bowden cable (like a bicycle brake cable) has snapped where it is attached to the motor. So the motor is turning with the key but the cable is not being pulled to open the latches.
Attachment: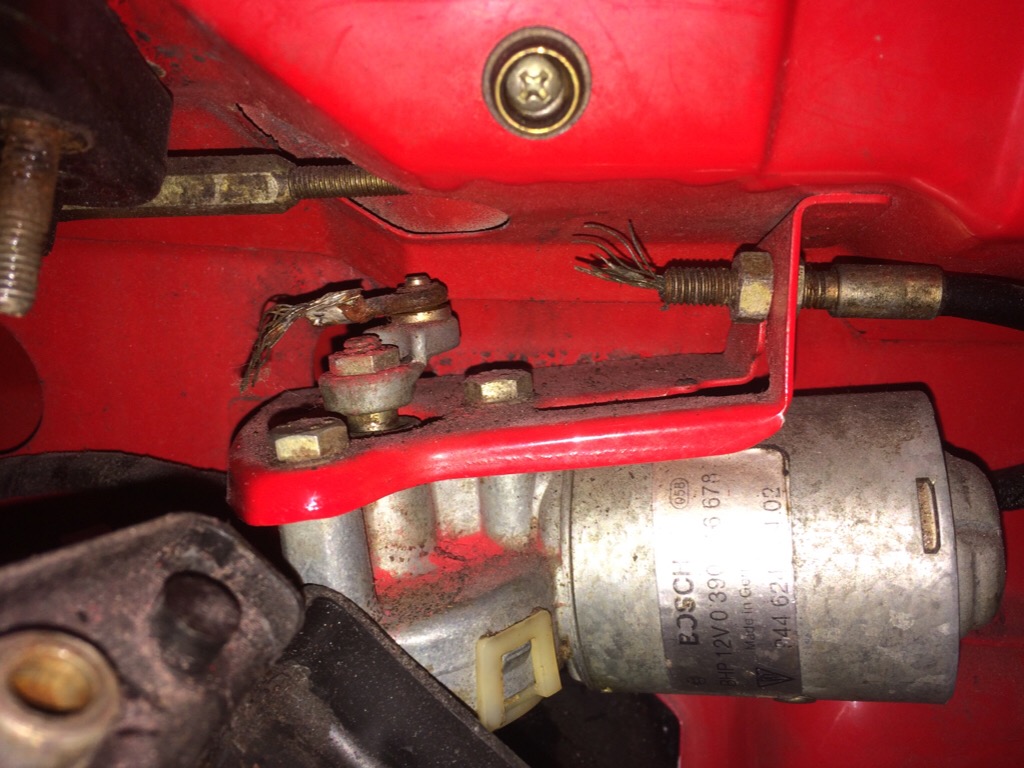 IMG_9158.JPG [ 190.81 KiB | Viewed 4506 times ]
I've dropped my OPC an email to find out if this cable is still available. If it isn't I presume this wouldn't be that hard to make, does anyone know where they can be bought or made to measure? Looking at the picture is there also a clip missing from the motor attachment? The cable seems to held on ok but I saw another picture that looked like there was something not on mine.
As well as this I'm not sure my hatch is properly lined up on the car. It seems to be ever so slightly out. Can anyone tell me how to adjust it or point me to some web resource.
Any help would be appreciated. And feel free to update this thread with your own hatch woes.
Cheers.