Hello all,
As the title suggests I though you might be interested in my project.
I am working on a black 1989 M030 turbo with 148k on the clock.
It was a very original car with not major work carried out on it.
When I started work on the car, it had a Promax level 2 tuning kit an I'd estimate around 270hp.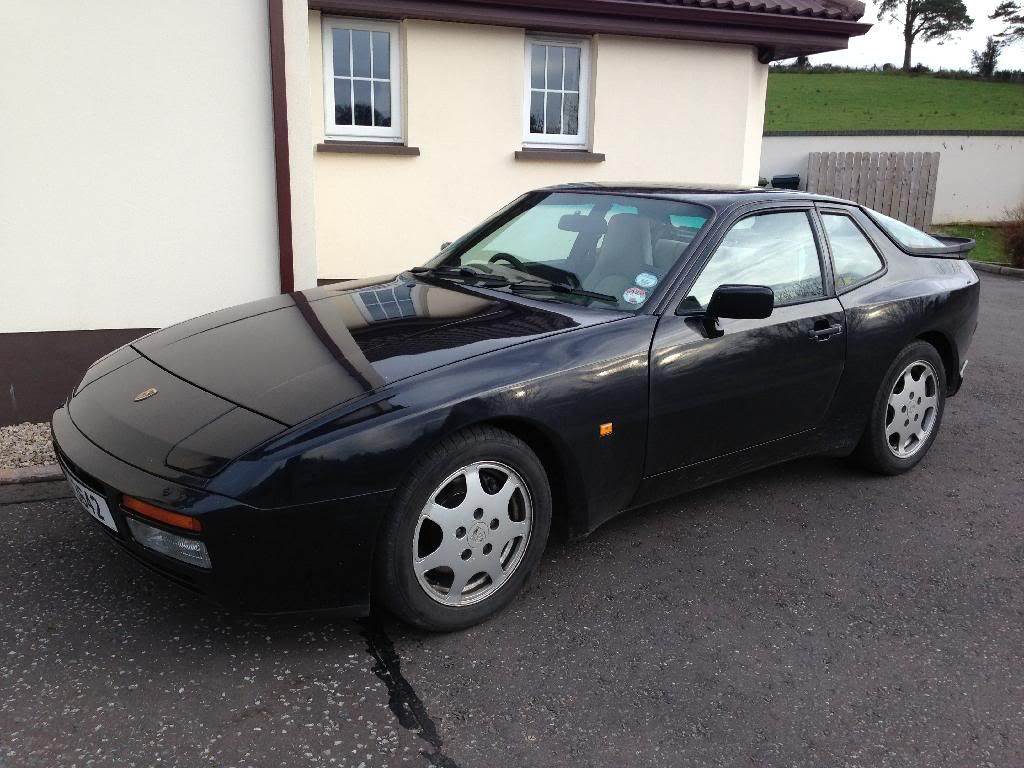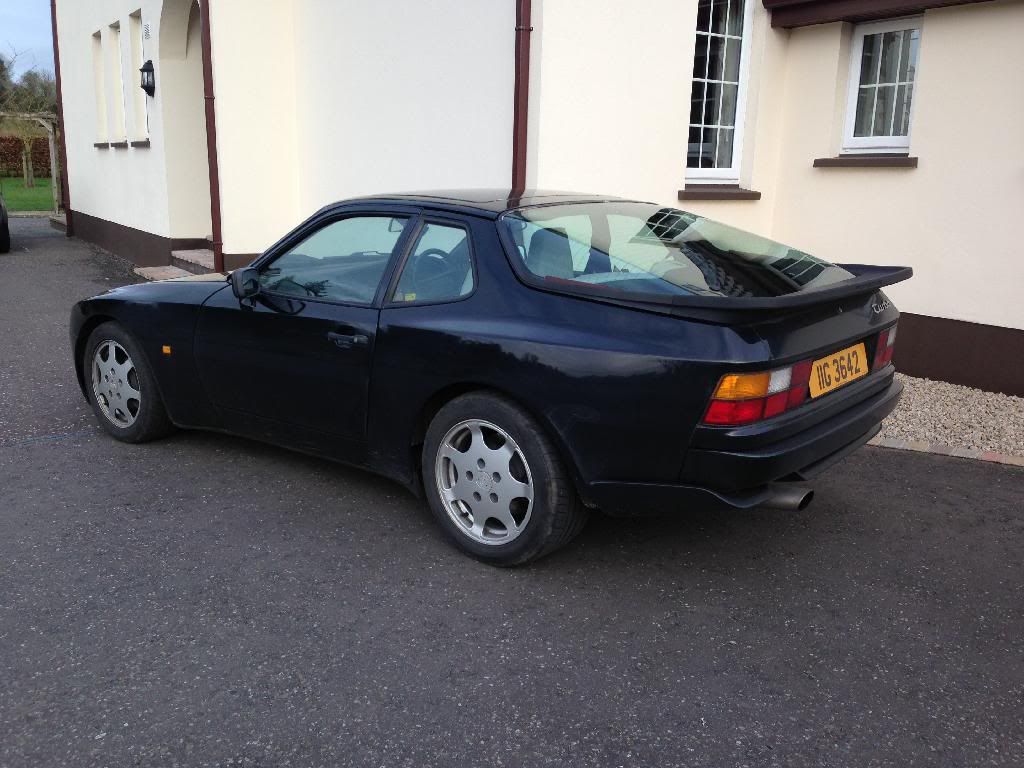 The car had been sitting for around 3 years before the project started meaning there were a fair list of things to do before a MOT could be carried out.
I then decided the best base for this project was a proper engine management system and after some research looking at standalone units it was obvious that Augtronic was by far the quickest and easiest solution and in my opinion would be hard to improve on.
So after some prep and a trip to Gloucestershire I had the platform for a very quick car.
From the start it is important to understand this project is to create a Porsche 944 turbo that is brought up to current levels of technology, performance and is a focused fast road car.
After much time, thought and calculation I have settled with the EFR 7064 in 1.05a/r form.
Through my calculations I will be able to make 450+hp with this turbo.
I plan to make this at 6800rpm using 1.45bar following a long scheme of work.
For now I wont be pushing the car as I'm saving up for some rods and head work.
Some images of the turbo: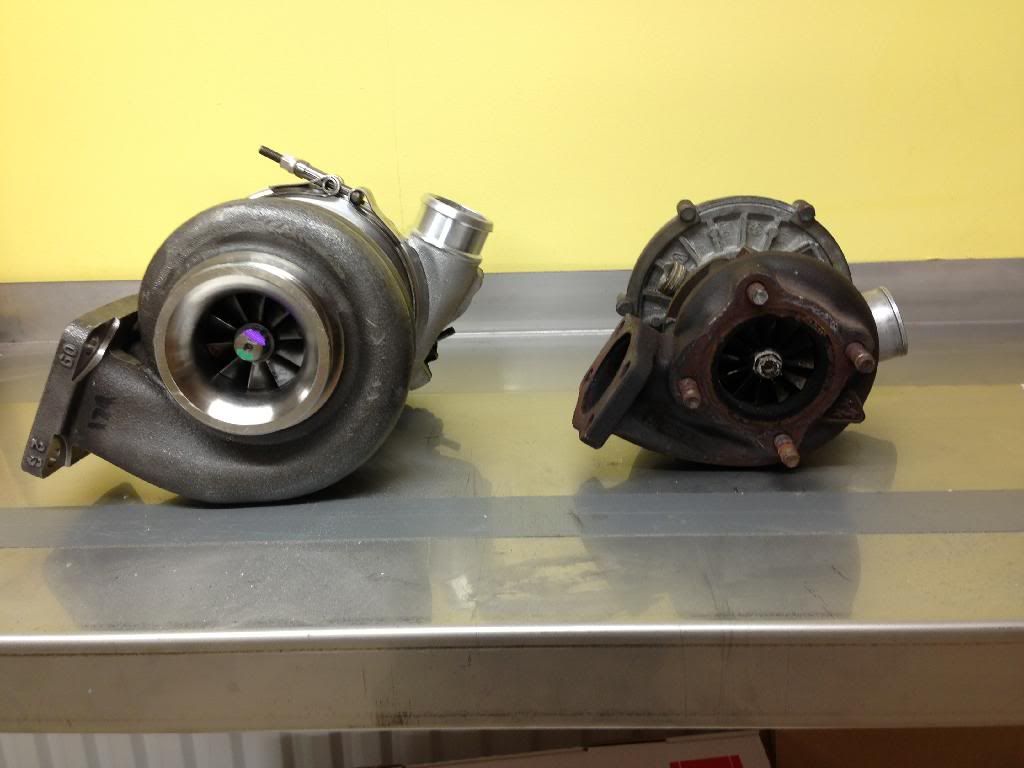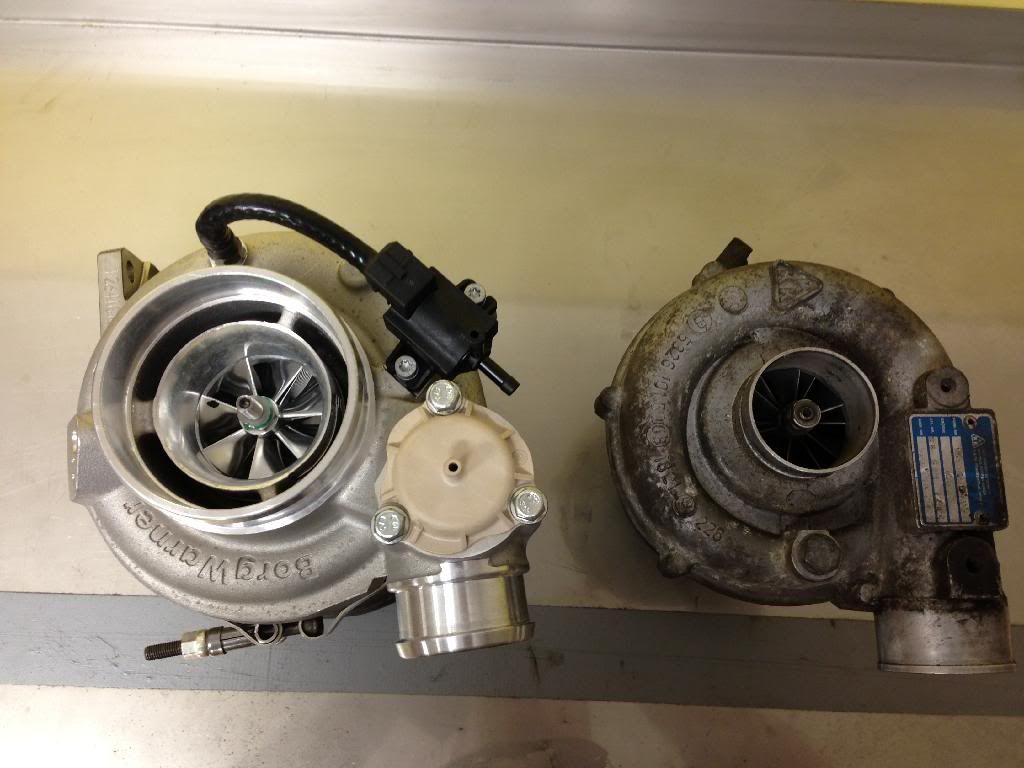 As you can see the turbo isn't the finest thing a Porsche 944 has ever seen but so far all is going to plan as far a fitment is concerned and the first test mount should be on the car by the weekend. Fabrication of the X-over and exhaust will follow.
I have also modified my intercooler but it will be upgraded to something much larger in time.
Some of the planned engine improvements to follow include:
Forged rods
48mm intake valve
Mild porting
ITB intake manifold
Direct port water injection
Modern intercooler
Intercooler spray bar
and much more
These will be put off for sometime due to chassis improvements and also some interior improvements.
Chassis wise I'm going for 968 M030 ARBs, Powerflex bushes all round, 968 caster blocks, 220lb front springs and I'm not sure what to do at the rear.
With dampers I'm split between AST 5100 or KW
I have recently fitted some new wheels and am quite pleased with the look and they drive lovely.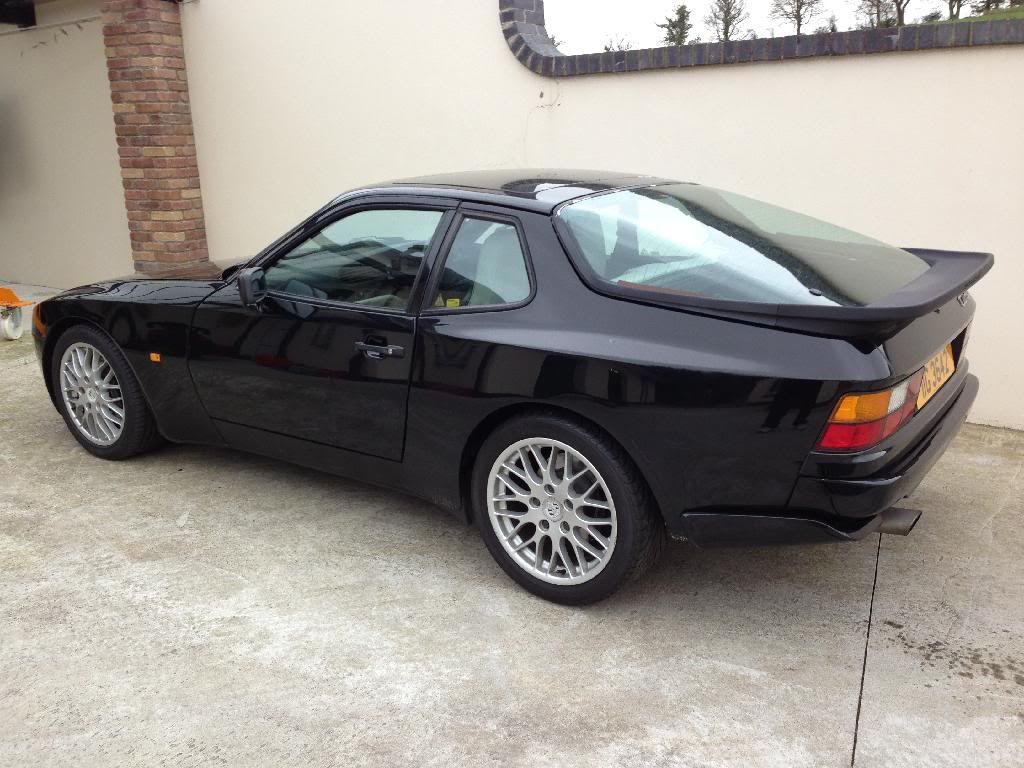 A few of the Interior improvements planned are:
Auto wipers
Auto headlight with coming home delay when car is turned off.
Hope you all find this interesting
Robert