I recently sold my 944S2 Cab and have now bought myself a 987 Gen2 Cayman S. 33,000 miles on the clock, basalt black with PDK, Sports Chrono +, Porsche Switchable Sports Exhaust, PCM3, which is almost my perfect spec. Would have loved memory seats and extended leather, but despite looking for 3 weeks, nothing came up with the perfect combination.
I'm a total convert to the PDK box. I'd heard how good it was, but frankly didn't believe it as I'm a 100% manual man. So, I went with an open mind and it didn't take long to understand how good it is, especially with the chrono pack. It was never the speed of changes that put me off autos, it was their complete lack of intelligence. Not something I can level at the PDK box. I love the way it assumes you want to accelerate. For example, when you kick down in a slush box, then rev a little and hold it, it will change up pretty quickly. With the PDK, it takes ages to change up, as though it's saying "well you asked me to change down, so get on with it!"
I bought it from RPM Technik so thought I would say a few words about them. Great communications from the start. Email answered promptly and thoroughly. Agreed to view the car and they went through all the work they were about to do. Major service, new disks and pads on the front, new N rated tyres on the front, front and rear bumpers to be repainted, refurb a scuffed alloy and a full detail using GTechniq Platinum products. You also get a 6 month in house warranty, with the same level of protection as an OPC warranty. They also went through the history, including the ECU check for over-revving. All good.
When I went to collect the car, it was raining so when it came out of the garage, we just jumped in without looking around. It wasn't until I got home that I noticed the wheel hadn't been redone. This is where you find out how good people are - how they resolve problems. It's a 5 hour round trip, so don't fancy taking it back to them. They told me to get it done at any place of my choice and they'll pay the bill. Result.
The drive home was great. Despite it being a complete washout on the roads, it inspired so much confidence with the amount of grip. Came back via the Cotswolds, so got more empty roads than I was expecting. I'm used to fast cars, but the PDK box means that the power is there when you want it without having to make too much effort.
Anyway, I seem to have waffled a lot, but safe to say I'm very happy and impressed with the car. Here's a pic :
Attachment: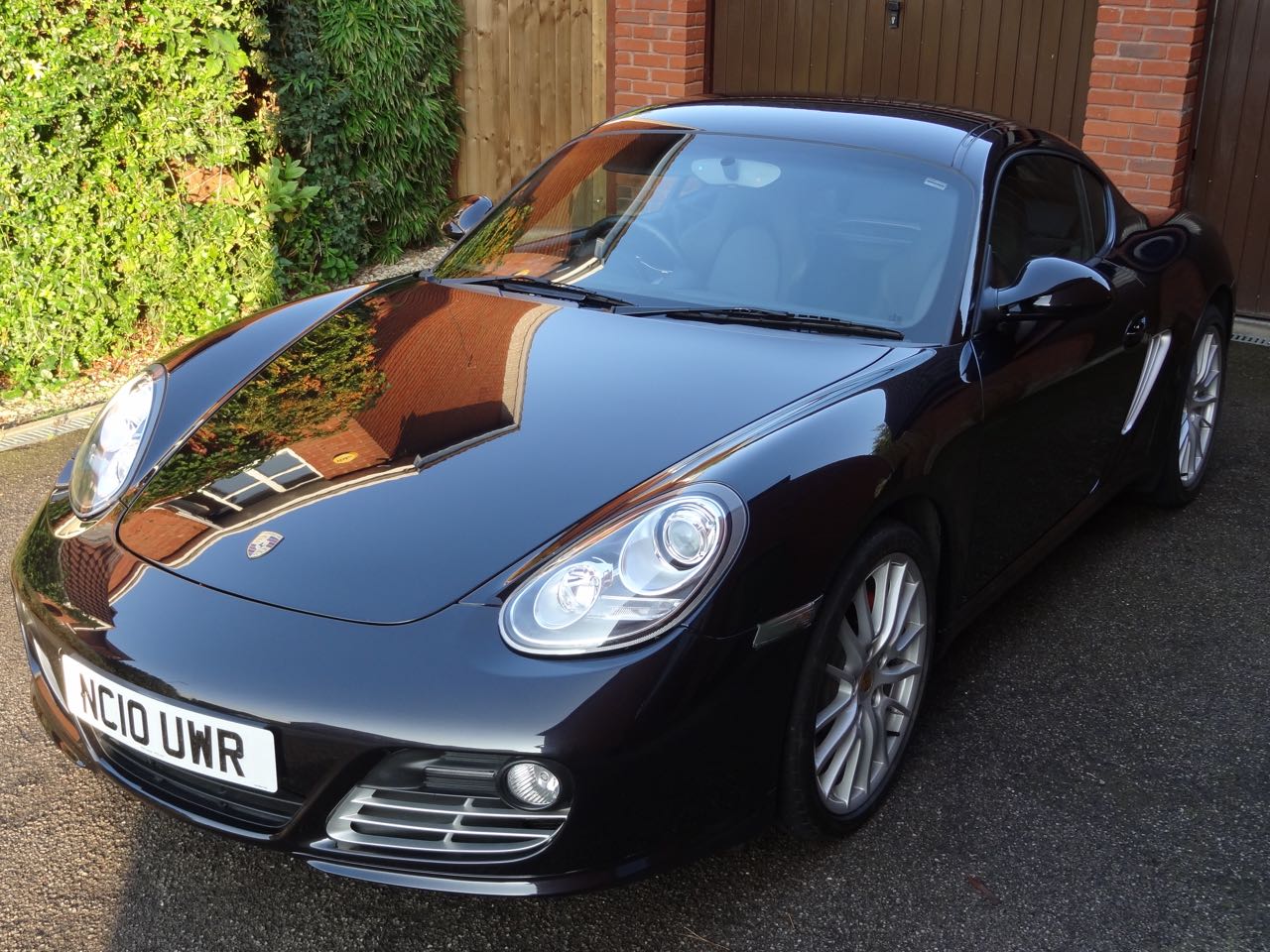 DSC09014.jpg [ 231.65 KiB | Viewed 2534 times ]
Cheers,
Bryan